23.11. 20:00 – 21:15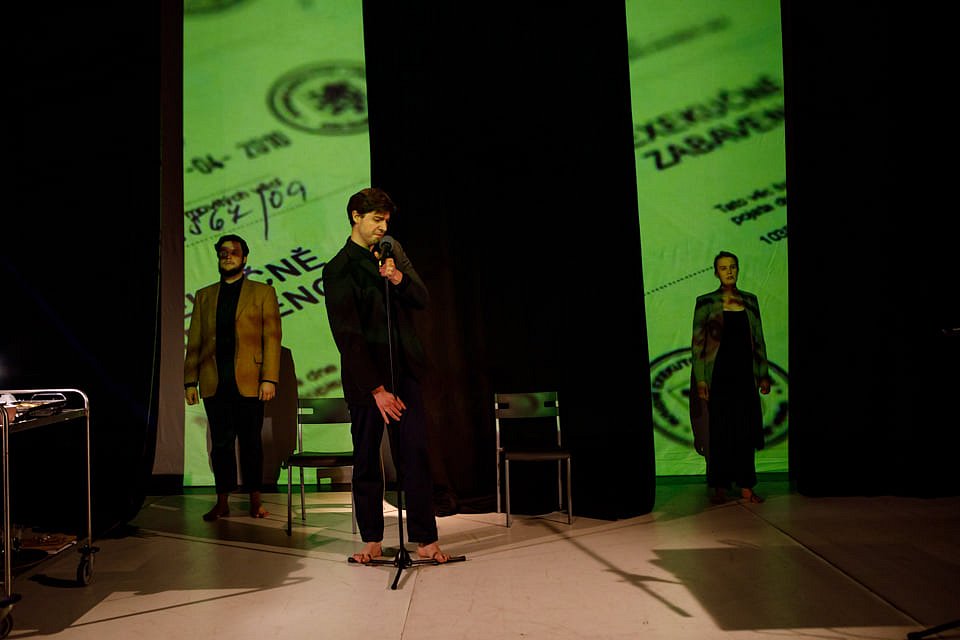 CANCELLED: Gross Domestic Product

Moving Station, Jiří Honzírek & coll.
Cancelled due to quarantine measures in the ensemble. Thank you for your understanding.
Czech spoken. Small auditorium. Duration 70 minutes.
If the citizens of our country, who are in foreclosures, inhabited an independent region, it would be the sixth largest region in the Czech Republic. The Execution Order of the Czech Republic entered into force in 2001, so this year we have its 20th anniversary. Do we have a reason to celebrate?

Credits
Directed by: Jiří Honzírek
Performed by: Denisa Cupáková, Jan Jedlinský, Daniel Gajdoš
Music: Ondřej Kolín
Technical cooperation: Petr Beránek
Dramaturgical cooperation: Roman Černík
Production: Petra Štěpánová
Photo: Michal Poustka
Special thanks to: Laco Toušek, Michaela Šímová, Jitka Kylišová, Jiří Prošek
Premiere: September 13, 2021, Moving Station, Pilsen

The production was created with the support of the Ministry of Culture of the Czech Republic.